Immagino l'atelier Moroso come una sartoria piena di lini e cotoni multicolor. Un luogo dalle contaminazioni audaci dove la cultura dell'abitare è trasgressione generosa. Una generosità di stili e forme. Di materia e colore. Di tessuti e pelli tutti rigorosamente assemblati in chiave esplicitamente couture.
Dalle sedute new art decò della Urquiola alle poltrone metafisiche di Ron Arad a tutto sottende il leitmotiv dell'artificio coloristico. Una sperimentazione estetica di grande spirito avanguardistico. Il design sorge da un atteggiamento meramente artigianale dove la tecnica cede il passo alla svelta immaginazione.
Moroso è un universo poliglotta di ricerche fantasiose dove il confort e la espressività estetica del prodotto operano in simbiosi. Una realtà quasi mitteleuropea che si avvale dello spirito eclettico di moltissimi volti del design internazionale ma che nella mano entusiasta della Urquiola esprime il suo massimo savoir faire. La designer spagnola con Moroso elabora pensieri visionari e ne trasmette i contenuti in perfetto design couture: morbide cuciture macroscopiche, tessuti trapuntati avvolgenti, capitonnè brillanti con sfumature mediterranee. Sedute da indossare e da amare.
English version
Moroso. Urquiola. Design couture
I guess the studio Moroso as a tailor shop full of linens and multicolor cottons. A place made of bold contamination where the living culture is a generous transgression. A generosity of styles and shapes. Of material and color. Of fabrics and leathers all rigorously assembled by an explicitly couture key.
From the sessions of the new art deco of Urquiola to the metaphysical armchairs of Ron Arad, all behind the leitmotiv of a coloristic artifice. A great spirit of avant-garde aesthetic experimentation.
The design arises purely from an attitude where the technique quickly gives way to imagination.
Moroso is a multilingual universe of imaginative research where comfort and aesthetic expression of the product operate in symbiosis.
A Central European reality that makes use of an eclectic spirit made up by many faces of the international design but in the hand of the enthusiastic Urquiola who expresses her utmost savoir faire.
The Spanish designer with Moroso produces visionary thoughts and transmits contents in a perfect couture design:
macroscopic soft seams, quilted fabrics wrap, brilliant quilted with Mediterranean shades. Seats to be worn and to be loved.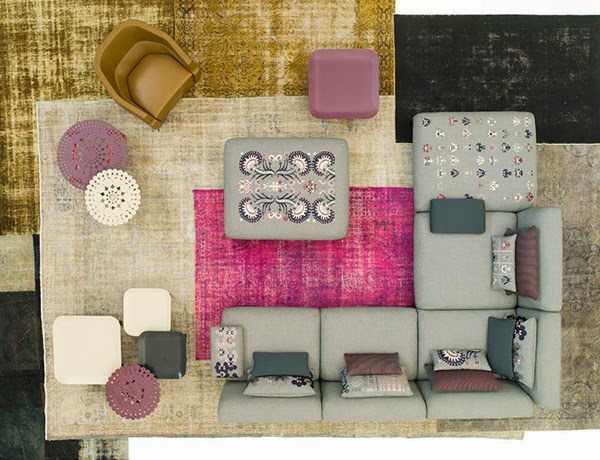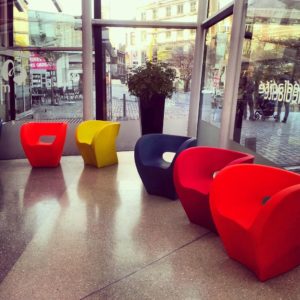 Médiacité Centre Commercial à Liège_ Ron Arad_Little Albert
Opera Prima Concept Store: Patricia Urquiola_Klara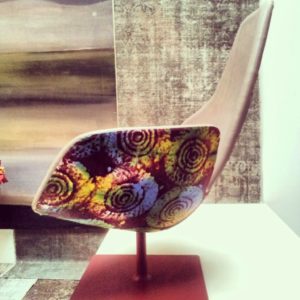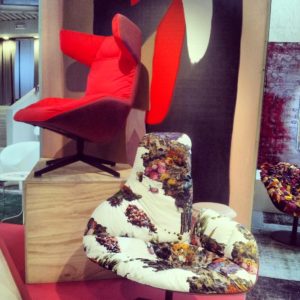 Moroso showroom Milano